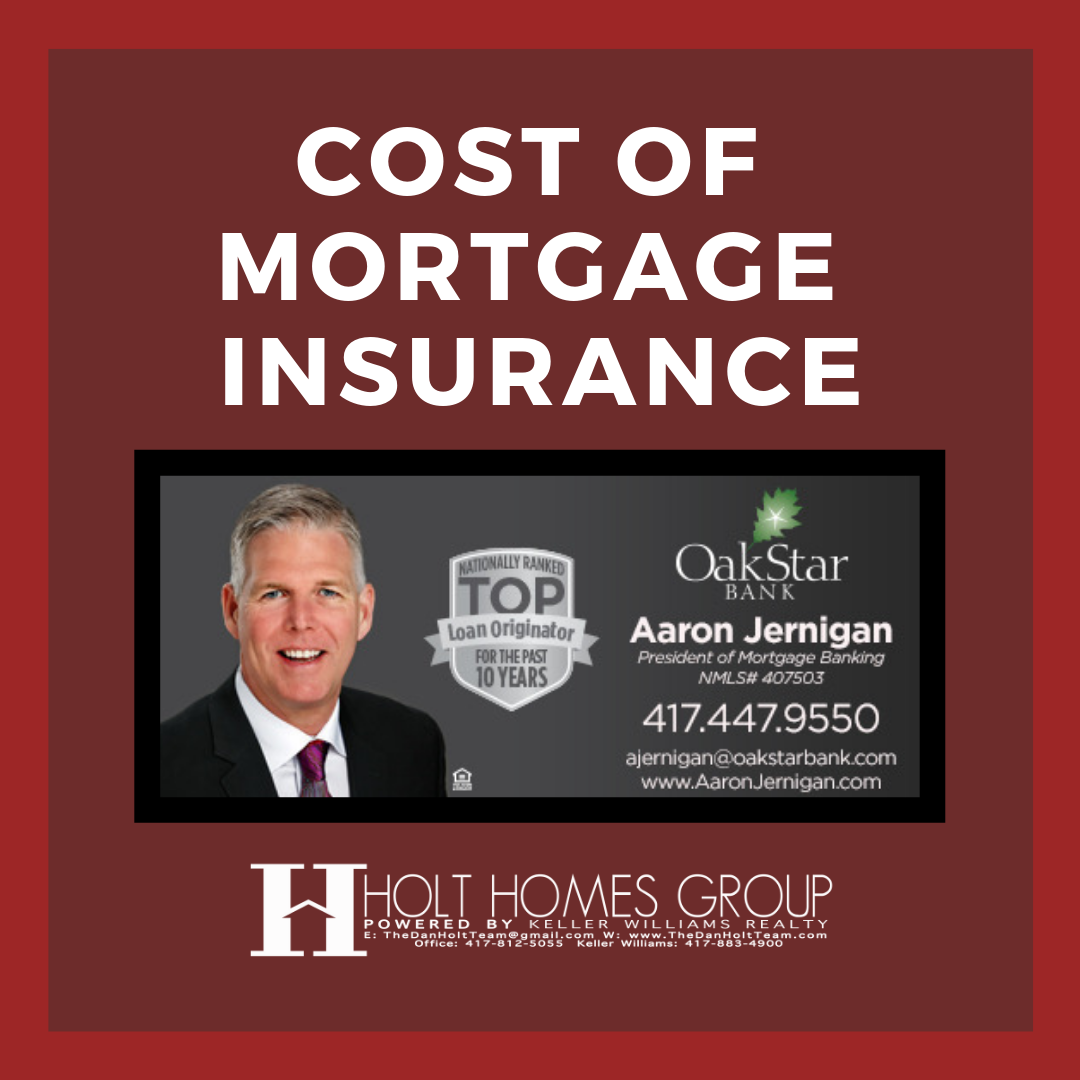 Mortgage Insurance costs for conventional loans have recently declined for home buyers with strong credit scores. Mortgage insurance is required on conventional mortgage loans when homebuyers put less than 20% down when they purchase. With a 750 middle credit score on a 30 Year Fixed Rate Mortgage, here is a table of the monthly and upfront single payment costs of mortgage insurance: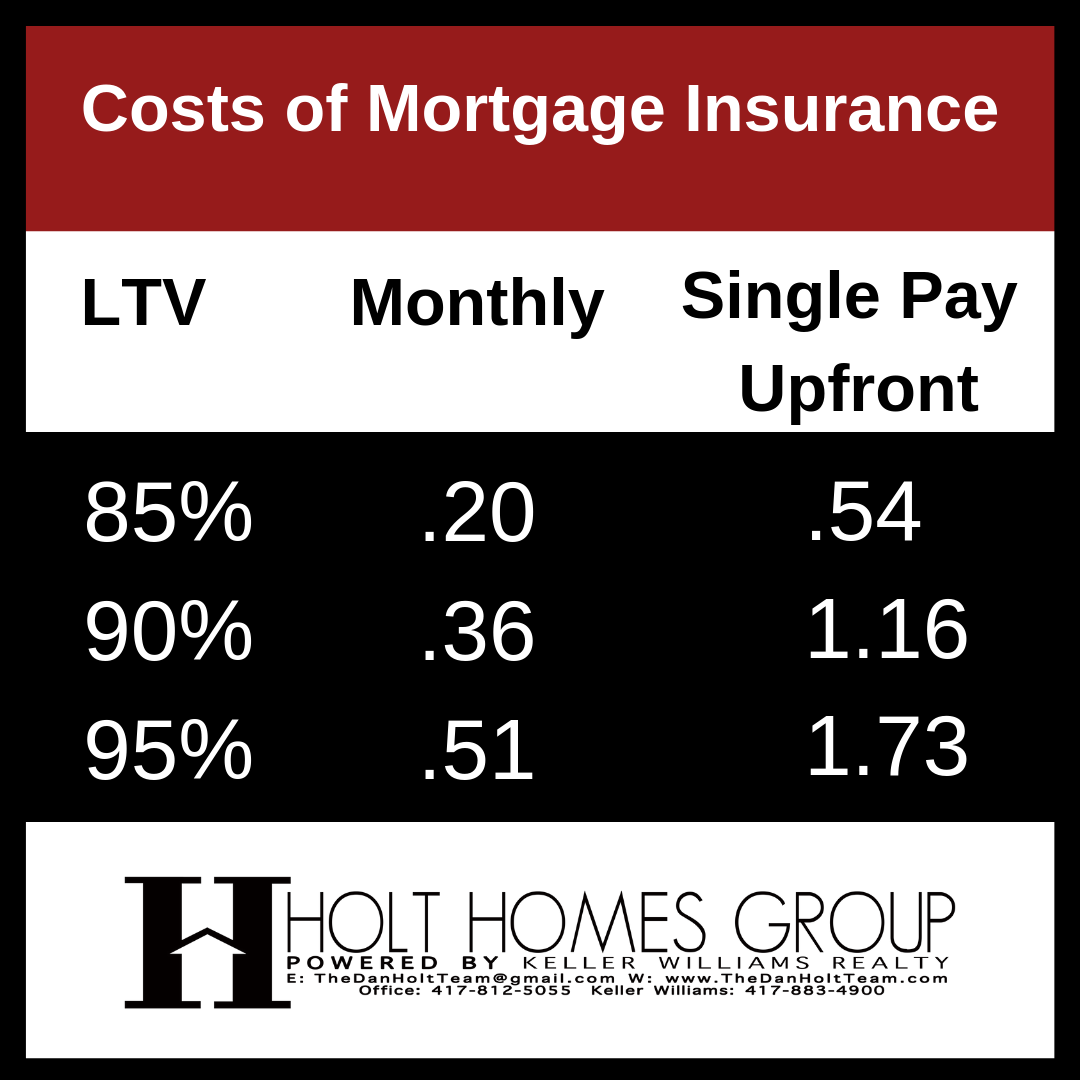 To calculate the monthly cost of mortgage insurance, you would multiply the rate above times the loan amount and divide that number by 12.
For example, if you have a $150,000 loan amount and you are at a 90% loan to value (LTV) your monthly calculation would look like this:
$150,000 x .36% = $540.00 / 12 = $45.00.
Single Pay Upfront Mortgage Insurance premiums can also be a great alternative as the homebuyer would pay the premium upfront at closing or they may finance the premium into their new loan. The calculation on the same scenario would look like this:
$150,000 x 1.16% = $1,740.
The great thing about the single pay upfront premium is that once the premium amount is paid upfront, there is no monthly mortgage insurance included in the homebuyers monthly payment.
For more information or calculations on mortgage insurance, please contact Aaron Jernigan today at 417.849.7801.