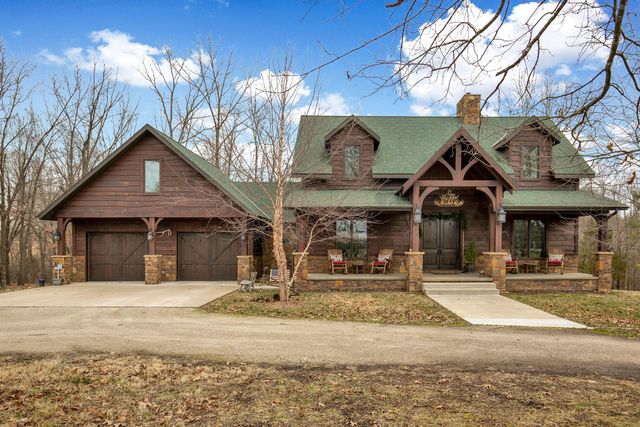 This 3 bedroom, 3 bathroom home in Mt. Vernon, Missouri is incredible. From stunning curb appeal to its gorgeous interior, it's the perfect home for entertaining guests. Here are some of the home's best features!
Perfect for Entertaining:
This home's open floor plan creates the perfect place to host guests. The house includes a beautiful living room with a stone fireplace and hardwood floors. The living room also includes floor to ceiling windows that let in plenty of natural light. The kitchen is large, and it includes marble countertops, custom cabinetry and beautiful hardwoods.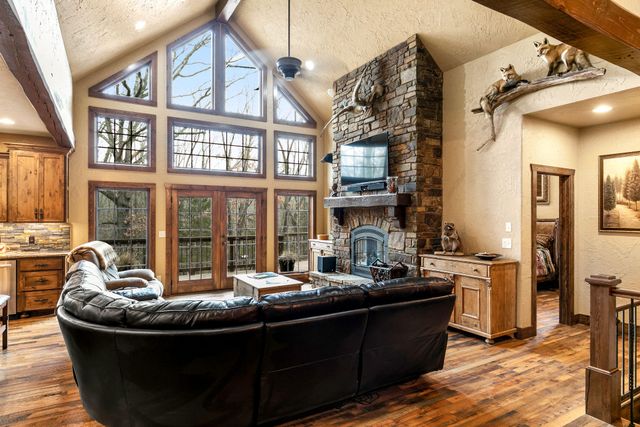 Plenty of Land:
This home is perfect for anybody who loves nature. The home rests on just over 13 acres of beautiful land. The land includes a wooded area with trails and wildlife galore. The land houses several types of trees including pecan trees and apple trees, and there is plenty of room to garden if that's of interest to you.
Outdoor Areas for Entertaining:
A covered front porch with wood beams and rock accents will greet your guests as they enter into your home. Combined with a large back porch overlooking the beautiful wooded area in the back of the home, this house has several outdoor spaces great for entertaining guests. The back porch is a great place to grill out during the summertime, and the front porch is perfect if you want to relax in the shade.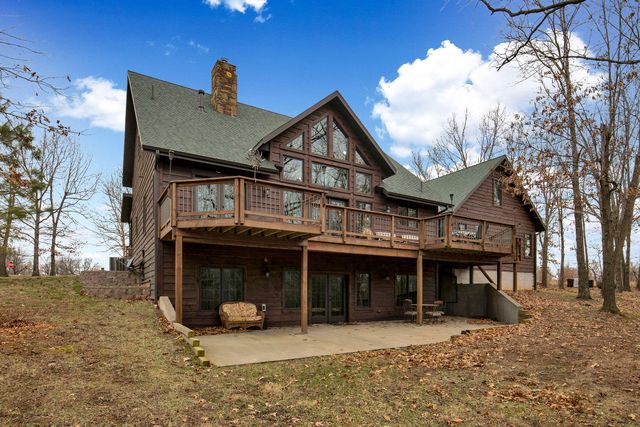 Stunning Wood finishes:
One of the best features of this house is the beautiful wood finishes both inside and outside of the home. Guests are greeted by large, dark wooden beams on the front porch, and as they enter the home, the theme continues. The flooring in many of the main rooms, including the living room and kitchen, are stunning hardwood, and the kitchen includes all custom wood cabinetry.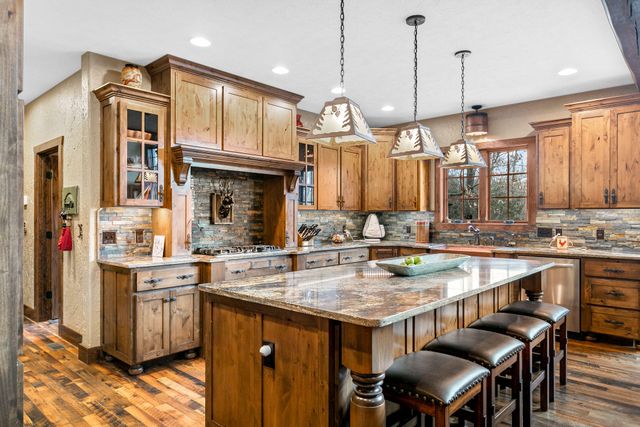 Bonuses:
This home has too many great features to include here, but some of the bonuses the house includes are a large, floor to ceiling stone fireplace; a beautiful, finished basement; and a two-car, attached garage. To view more of what this gorgeous home has to offer, follow the link, or contact us to book a showing!